About Me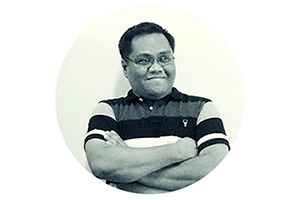 Victor Dennis Tino Nierva
is a son of four Bikol towns: Lupi, Nabua, San Fernando, and Naga City. He is a poet, translator, industrial and book designer, photographer, filmmaker, actor, editor, and environmental activist. His two books—

Antisipasyon asin Iba pang mga Rawitdawit sa Bikol asin Ingles

(2007) and

Doros asin mga Anghel: Translations in Bikol of John Donne's Holy Sonnets and Selected Works

(2011)—both won the national book—both won the Philippine National Book Awards. His interests vary: from rivers to trains, from the sciences to pastoral service, from choral music to films.

Popular Posts
TWO WEEKS ago, I flew back to Naga for a musical presentation entitled HimIg (Himig Ignacio) featuring the Ateneo de Naga University Choir...

LIKE SCENTS, tastes bring us to places, remind us of events and affairs, and conjure within us old feelings. More often, these feelings...